GIRL SCOUT COOKIES
Girl Scout Cookies are an important way for all troops to make money for lots of different things.

Last year, our troop sold 2,179 boxes of cookies. This year we sold over 2,800 boxes of cookies! We have a big troop, so our leader are going to take us on two sepereate field trips. The Bridging Brownies (those that are moving up to the Junior level) are going to stay overnight on the USS Massachusetts for a special Girl Scout weekend. During the weekend a special Girl Scout Exhibit s going to be dedicated and become a permanent part of the Battleship Cove Museum. The Non-Bridging girls are going to go the the Orchard House, home of the author Louisa May Alcott. There they will earn the Listening to the Past Try-It.

Cookies do make a difference, so please, buy lots of cookies!!!!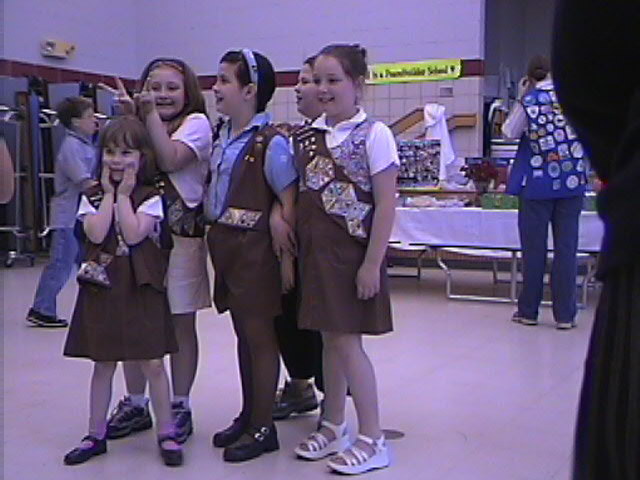 This was our Troop's Court of Awards Ceremony this year. It was a huge success!
It's the end of the year and all in all it was a great year! We started off with 30 registered girls in our troop. Over the course of the year we lost a few...one girl moved, and some others just lost interest. We completed 11 Try-Its, went to the Performing Arts School of Worcester for Brownie Day of Dance, did an overnight on the USS Massachusetts, we visited the Orchard House, home of Louisa May Allcott and went back in time. Now it is time for our Court of Awards Ceremony and Town Bridging Ceremony. I am very proud of all of my girls and leaders for all of the hard work that they did this year. From the bottom of my heart...THANK YOU!!!!!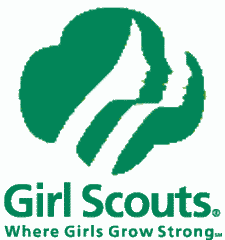 Click the Trefoil to visit the GSUSA web site!
We would love to hear from other troops, associations, and councils! Please email us at:

View My Guestbook
Sign My Guestbook